SJDI Electric Inc. proudly serves Houston and the surrounding areas...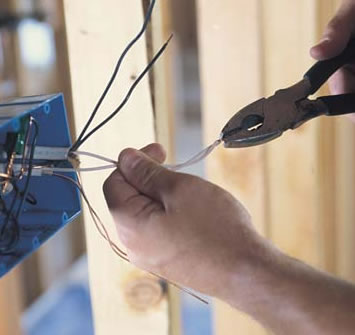 Services we provide:
Safety Inspections
A/C and Heating Circuits
Fuse and Breaker Replacements
Inspection Report Repairs
Kitchen Appliance Circuits
Light Fixture Replacements and Installations
New Construction or Remodel
Receptacle and Switch Replacement and Installation
Security Lighting
Troubleshooting and Repairs
Whole house surge protection
And Many, Many More!!
WE OFFER WHOLE HOME SURGE PROTECTION
What is a Whole Home Surge Protector?
A residential whole home surge protector is an accessory designed to safeguard the electrical devices in your home from voltage spikes. A whole home surge protector attempts to regulate the voltage that is supplied to an electrical device by blocking the voltage supplied. Surge protectors are also called energy savers and energy controllers.
A whole-house SPD can protect against up to 120,000 amps of the electrical current flowing into your home from the exterior; normal household power is 200 to 300 amps. When a sudden surge occurs, such as a lightning strike or damage to a power line; the device captures the excess current and safely diverts it through the house's grounding path.
Since power surges don't present a fire hazard, protective equipment aren't required by building codes or homeowner's insurance carriers. However, the National Fire Protection Association to the Institute for Business and Home Safety recommends them.
Over time, the electrical fluctuations take a cumulative toll on sensitive electronics, such as plasma TVs, computer equipment, microwaves, and smart appliances, causing delicate circuits to malfunction or burn out prematurely.
Surges
Number one cause of damage to your home electronics is electrical spikes or surges caused by power plants and lightning strikes:
A power surge may last for only a few millionths of a second, but it can carry tens of thousands of volts which can damage:
circuit boards
Affect function of any and all home appliances
Lightning-induced surges are the most powerful. A 200,000-amp jolt crashing through a power line will burn standard 20-amp wiring. The lightning strike has to be less than a mile from the house to cause harm, and surge related damage is not caused by lightning.
Surges caused by power lines that have gone down are the most common type. Sudden changes in electricity use by a nearby factory, or even the cycling on and off of laser printers, electric dryers, air conditioners, refrigerators, and other energy-sucking devices in the home are at risk. The damage inflicted by these minor power fluctuations can be instantaneous — but may not show up for some time and you may not notice it at all.
Benefits and Savings
It's a wise decision to be prepared before the next electrical surge hits your home. Obtain a whole home surge protector that will defend your power lines and home wiring. If you protect yourself from a power surge at the source you will experience benefits like the following:
Saving Time and Money – After an electrical surge all your neighbors will be spending time calling electricians to replace the microprocessors in all their electronic devices. Your neighbors will have to shell out countless dollars to replace electronic devices that no longer function. But, if you have a whole home surge protector you will be able to sit back, relax and be secure in the fact that once the power returns, your power will be back to normal.
Coverage for Your Appliances– Whole home surge protectors provide inexpensive limited warranty compared to the cost of replacing all your appliances through a large deductable.
Sales Point Advantage – Differentiate your house from all the other houses on the market. It's an inexpensive way to make your house stand out from the competition. This is a great feature for home builders as well. This could be the attention to detail the buyer is looking for.
Peace of Mind – You can relax the next time a lightning storm occurs or the next power surge takes place in your area. You can rest assured that your electrical devices are protected.
It only takes seconds to destroy countless expensive electronic devices, so don't wait until it is too late!
Want to save up 25% on your monthly electric bill?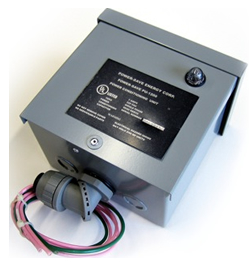 Click here to learn how!

Master Electrician License # 194460

Contractors License # 26998